After a break that lasted way too long we are excited to OPEN our teen center again on Fridays from 7-10 PM for grades 7-12. We have added some new fun and a couple new rules to make that an even better place! Bring your school id and get ready for Fridays at that place!
Attempt our Challenging Escape Games!
Since 2016 we have been hosting room-sized "escape games" as a FUNdraiser to keep improving this unique part of downtown Mitchell! You and a team of up to eight people (larger groups call ahead) can book your attempt at one of our challenging and fun experiences! This is family-friendly, memory-making fun that we welcome you to attempt! Over 2,000 people from families, businesess, sports teams, schools, churches, groups of friends and couples have enjoyed this unique experience together. Check out our "Escape" page for more information on how to book your escape!
You can also find great pictures of teams on our Facebook page. These rooms were designed to challenge ADULTS, so don't think this is just for the kids... Plan your escape today!
See available bookings:
Purchase a gift voucher:
Redeem a gift voucher:
The next time you plan to stop in, tell everybody that you are going to be at "that place" and get ready for the question we love to hear... "What place?" Make sure you smile when you repeat back to them very slowly... "that place!" We have found that parents especially love our name.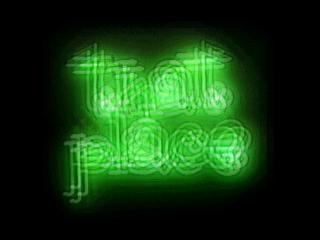 On Fridays we are open from 7-10 PM for students in grades 7-12. (Sorry 6th graders. We have a few volunteers who work at the middle school so please don't lie about your grade in a weak attempt to get inside. Your 7th grade year will be here before you know it.) If you are under 7th grade or are out of school and 18 or older, hanging out at that place is not an option on Fridays.
Visit our LIFE CHURCH page for our youth messages on VIDEO!
Each Wednesday, our building is used by the student ministries of Life Church for the Life kids (elementary students in grades k-5) and Youth Worship (grades 6-12) See, we don't hate 6th graders - on Wednesdays we are here for you too! Students and parents are welcome to learn more about what happens here in the middle of the week by clicking on the Wednesday or Life Church links.

Young Moms... If you are a teenage mom, are expecting, or know someone who is, we have a monthly event that might be just what you are looking for! We host a group just for young moms and their little ones. Feel free to tell your story and ask questions of some experienced moms without feeling judged. Find out more by visiting our Young Moms page on the Life Church site.
"Be part of the solution, not part of the problem!"
Wouldn't it be great if everyone, whether young or old, who noticed something that needed to be started, stopped, or improved within a community, would actually think about their role and then do what they could to make a positive difference? "that place" is the result of a group of students who did more than just whine or gripe about Mitchell or about what others were or weren't doing. They saw a need and were willing to use what they had, to do what they could to make a difference in our community. Today, you have the choice to be a finger-pointing complainer, or be someone who might just have an idea or resources that would make this or any place just a little bit better. Feel free to contact me if you have any concerns or ideas!